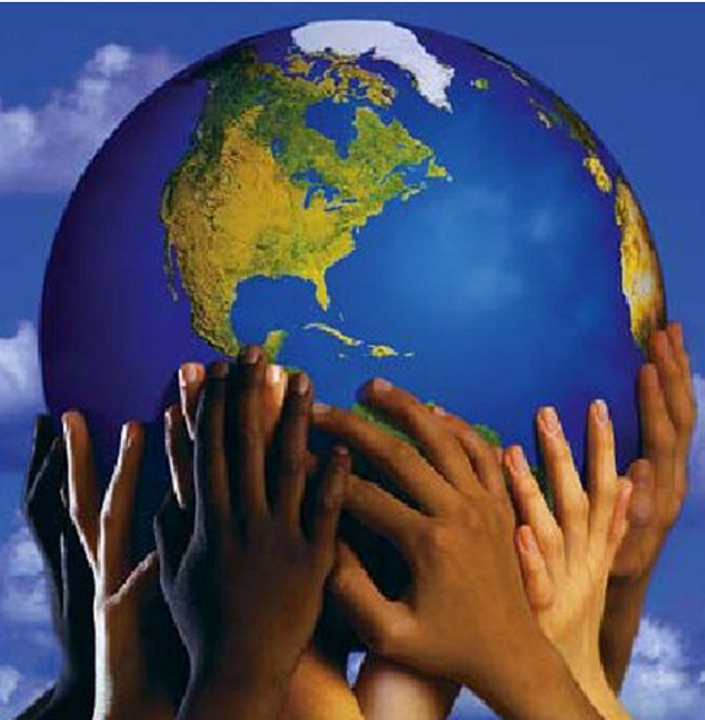 Global Leader of Tomorrow
An essential competency for success in the Borderless Globalized World of Business
Watch Promo
Businesses of today demonstrate perpetual global aspirations. It thus becomes imperative to acquire competencies that Global Leaders demonstrate. In this course learn what it takes to evolve as a "Global Leader of Tomorrow" through practical concepts and coaching stories. An ideal course for all those who aspire for a global prominence at workplace.
This is a bundled of 5 course from this school which includes modules of "Leadership Essentials" along with "Leadership through Personal, Team, Organizational and Social Mastery" courses.
This course comprises of the following elements:
Module 01 - Leadership Essentials -
1. Transition From Transactional Leadership To Transformational Leadership
2. Pygmalion Effect
3. Women's Leadership
4. Inspiring and Leading Change
5. Leadership Conversations
6. Managing Turbulence


Module 02 - Leadership Through Personal Mastery -
1. Communicating Powerfully And Prolifically
2. Practices Self-Development
3. Tenacious Initiative
4. Envisioning
5. Entrepreneurial Mindset
6. Analysing Issues And Solving Problems
7. Champion Change


Module 03 - Leadership Through Team Mastery -
1. Developing Others
2. Empowering for Stretched Goals
3. Collaboration and Team Work
4. Energies Teams for Challenging Outcomes

Module 04 - Leadership Through Organizational Mastery -
1. Developing Strategic Perspective
2. Global Mindset
3. Customer Orientation
4. Innovation

Module 05 - Leadership Through Social Mastery -
1. Emotional Intelligence
2. Social Intelligence
a) Building relationships
b) Connects group to outside world


Learning content highlights -

1. Videos
2. Reading material:
a) Blogs
b) Manuals

c) PPTs
3. Quizzes


Certificate on completion of final quiz titled 'Global Leaders of Tomorrow'. View the sample certificate for reference purpose: Certification of Completion
Course Duration: 40 Weeks (but does not expire after the said duration)
The content of this course is IP protected. However, at the end of course you will be provided with the downloaded links for future reference. The link also ensures that all updates are available to you in real time.
Your Instructor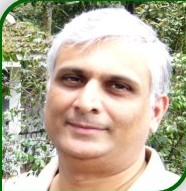 Niket Karajagi is a Mechanical Engineer, MBA in International Business Management with meritorious credentials, Author, Tech-Educator, Podcaster, Blogger, ICF accredited Business Coach, and an Organization Development facilitator. He has over 25,000 hours of consulting and training experience while having contributed to over 175 organizations worldwide. He has trained and coached well over 2,00,000 leaders and managers globally in various behavioral and management areas. He has designed and implemented over 120 training titles and OD interventions for organization scale-up, change, and transformation. He contributes to technology, manufacturing, automotive, information technology, FMCG, logistics, financial sector, telecom, services, pharmaceutical, realty, and media houses regularly. His body of knowledge is now under patenting after having been through successful implementation and validation. He is a certified coach for Marshall Goldsmith's renowned Stakeholder Centered Coaching Process and 360-degree assessment to coach Global Leaders of Future competencies. Niket today is implementing various change management and business scale-up interventions in European organizations. He is also a certified MBTI, FIRO-B practitioner, a DISC assessor & trainer, and a Saville Certified Assessor with International Accreditation. He is also a certified Emotional Intelligence and Appreciative Enquiry practitioner.
Niket is Certified in Entrepreneurship from WhartonOnline and is also Certified in Design Thinking from the University of Virginia. He has a rich and diverse corporate experience of over a decade in various senior management positions in India and overseas. His successful career map includes tenure ship as a profit center head, direct and institutional sales, marketing, customer support, advertising and product management, business consulting, channel management, franchise management, managing large-scale operations, training, and human resource development. His corporate career comprises of start-ups and business turnaround and transformation. As a corporate and business professional, his strategic experiences are shaped by the Trinity of Corporate-Social- Government enterprises' contributions. He has undergone training in the USA in "Process of Selling a Change." He is a Master Practitioner of Neurolinguistic Programming (NLP) certified by The National Federation of Neurolinguistic Psychology, USA.
As an entrepreneur, he founded Atyaasaa Consulting Private Limited, Pune, India, to contribute to Indian business and people's needs. He is actively involved in developing skill-sets at the grass-roots levels like academic organizations, SME's and NGO's worldwide. Atyaasaa also has global partnerships for people and organization development. Thus, Atyaasaa is a strategic human development partner to top-notch ethical brands worldwide. Atyaasaa as a brand is a journey of "Awakening Human and Business Excellence" through training interventions, coaching, research, people, and business consulting.
He also founded Atyaasaa Consulting Foundation to contribute to society's intellectual development at large at the bottom of the pyramid. His thought is that empowerment must commence at the grass-root levels. The foundation works in the area of development of blue-collared workforce and education projects with Academic Institutions.
Niket also founded AtyaasaaOnline to pioneer a Tech-Education initiative in the area of Management & Leadership Behaviours. It intends to create a borderless learning portal to take knowledge beyond boundaries. AtyaasaaOnline also contributes to learning and development as a differentiated blended learning portal.
Niket has Authored the book Zen the Essence of Excellence in Leadership, which is available as an eBook on Amazon and the Atyaasaa Publication Portal. The book brings the aspect of Spiritual Quotient to Corporate Leaders. It is a book that can be read repeatedly, and his Zen sutras create varying Zen moments of truth in each read.
Atyaasaa's tree of knowledge is crafted by his passion for creating business excellence through transformational OD interventions.
As a professional coach, he is committed to developing his protégés as growth enablers for their organizations. As a mentor, he acts as an alchemist of human and business excellence. He inspires passion and imparts the necessary life skills to emerge as a potent change agent.
Niket believes in a research-based scientific and systematic analytic approach towards coaching and training interventions. Hence, his interventions always start with an in-depth protégé profile analysis based on validated behavioral diagnostic techniques and psychometric instruments. Furthermore, analytical tools and managerial inputs are regularly utilized by him for customizing the implementation strategy and staged data for each protégé. He has a support team that specializes in designing and developing coaching and learning strategies. The andragogy (adult learning methodology) used by him is a blend of diverse methods like multimedia, discussions, case studies, simulations, and self-initiated insights. To make the process result-oriented, concrete, time-bound goals are determined for the protégé, which is reviewed by him periodically. Being fundamentally ROI oriented, he believes in the quantitative measurement of coaching and training effectiveness. He has an extensive inventory of customized coaching and OD intervention models exclusively for top executives and key talent.
In the process of evolving as an entrepreneur, he is incessantly burgeoning into various verticals related to the people domain and focussed on the creation of a global OD brand, "Atyaasaa," which essentially means facing the "Truth."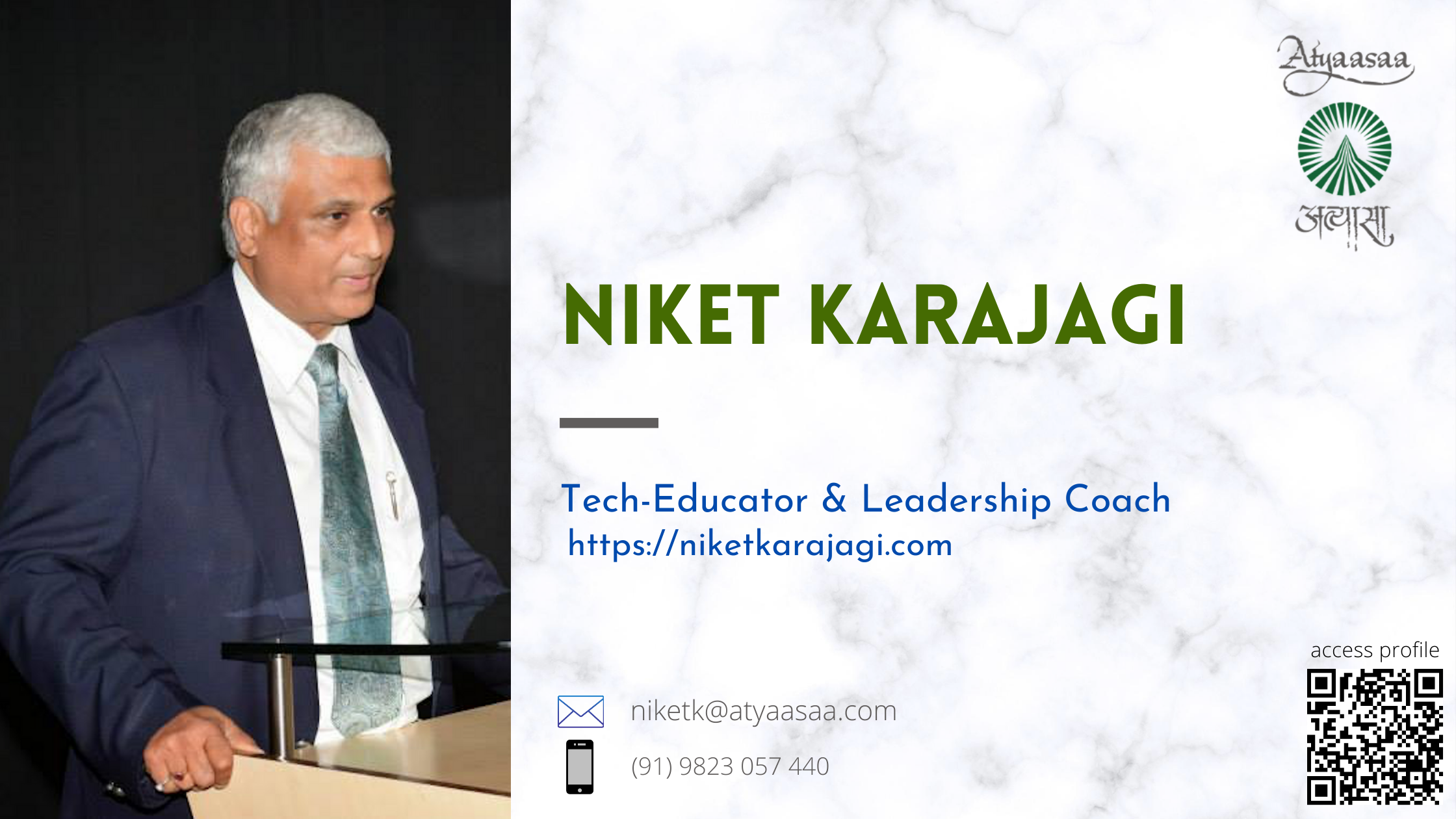 ---
Course Curriculum
Welcome to the course on Global Leader of Tomorrow
Available in days
days after you enroll
Welcome to Module I - Leadership Essentials
Available in days
days after you enroll
Transition from Transactional Leadership to Transformational Leadership
Available in days
days after you enroll
Frequently Asked Questions
What is Atyaasaa?
Atyaasaa comprises of three (03) companies viz. Atyaasaa Consulting Pvt Ltd, Atyaasaa Consulting Foundation, and Atyaasaa Global Alliances LLP. Atyaasaa is based out of Pune, India and was founded on 24th April 2001.
What does Atyaasaa mean?
Atyaasaa means transcending to reality and truth.
What is AtyaasaaOnline?
AtyaasaaOnline is a strategic venture which operates under Atyaasaa Global Alliances LLP. It has been incorporated primarily for all digital and cloud based learning services.
Can I work with AtyaasaaOnline?
AtyaasaaOnline is a global venture of Atyaasaa Global Alliances LLP, hence we welcome alliance partnership for corporate business. You may apply directly to
[email protected]
. If you are tech-savvy and passionate about learning methodologies, we welcome you on-board as an employee member of Atyaasaa Global Alliances LLP.
Who can avail services of AtyaasaaOnline?
AtyaasaaOnline is open to both individuals and corporates. Individuals can enroll and take a course directly, while corporate organizations have a choice of either encouraging employees to enroll directly or take volume enrolments from Atyaasaa Global Alliances LLP. AtyaasaaOnline thus becomes a part of the organization's learning management system.
Who can enrol for AtyaasaaOnline courses?
AtyaasaaOnline is designed for all aspirational future ready professionals all over the world. Therefore, it is a boundary-less, cloud-based learning platform which accepts payment in most of the currencies that PayPal operates in.
How often do the courses gets updated on AtyaasaaOnline?
AtyaasaaOnline perpetually updates its content for existing and new courses. It is thus recommended to keep yourself abreast of the content by frequently vising AtyaasaaOnline e-learning platform.
Who can enrol for AtyaasaaOnline courses?
AtyaasaaOnline is designed for all aspirational future ready professionals all over the world. Therefore, it is a boundary-less, cloud-based learning platform which accepts payment in most of the currencies that PayPal operates in.
When does the course start and finish?
The course starts now and never ends! It is a completely self-paced online course - you decide when you start and when to finish.
When does the course start and finish?
The course starts now and never ends! It is a completely self-paced online course - you decide when you start and when to finish.
What are the different options for making payments?
For individuals, the option is a service provided on AtyaasaaOnline platform through Credit cards via PayPal. However, corporate organizations wanting to invest in volume vouchers can contact us at atyaasaao
[email protected]
seeking bank details for remittance.
How long do I have access to the course?
The access to the course is for a lifetime. After enrolling, you have unlimited access to this course for as long as you like - across any and all devices you own.
What if I am unhappy with the course?
We would never want you to be unhappy! If you are unsatisfied with your purchase, contact us in the first 30 days and we will give you a full refund.
The AtyaasaaOnline advantage:
Backed by 18 years of Professional Coaching, Training & Consulting experience
Over 165 clients world wide and growing
More than 2,00,000 Leaders Coached & Trained worldwide
More than 25,000 hours of face to face Coaching and Training experience
AtyaasaaOnline content developed by professionals from Corporate background
Investment of more than 1,00,000 man hours of development work to bring you these courses
Atyaasaa a recognised brand in the domain of Coaching and Consulting